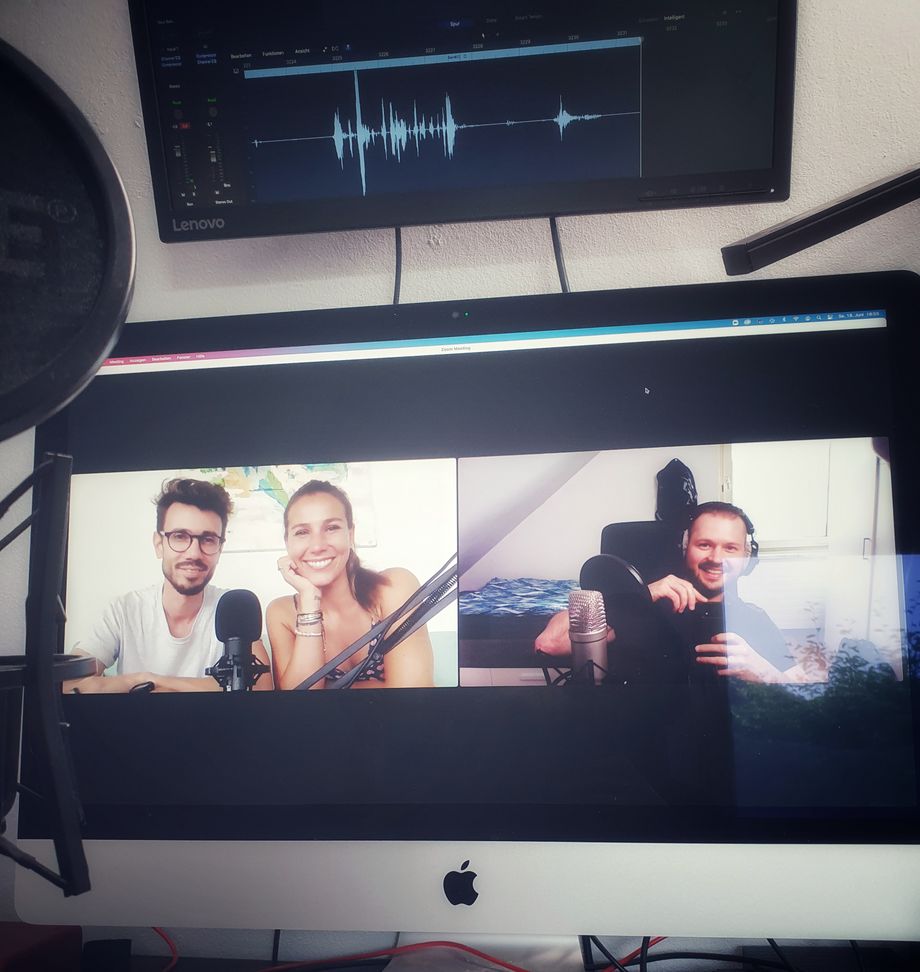 Dear listener,
lieber Zuhörer,
all recent episodes of this podcast - no matter if solo or as an interview - were in German.
die bisher erschienen Folgen dieses Podcasts - egal ob Solo-Folgen oder Interviews - waren alle auf deutsch.
Many times I thought about publishing some episodes in English, too.
Ich habe mir schon oft überlegt, auch Folgen auf Englisch zu veröffentlichen.
On the one hand I really like to improve my english in an active way and in addition to "just" consuming photography based content.
Einerseits möchte ich unbedingt mein Englisch auch auf aktivem Wege - und zusätzlich zum reinen "Konsumieren" von fotografischen Inhalten - verbessern.
On the other hand I want to make my ideas, thoughts and interviews also available to a larger audience and also inviting some international guests to my show.
Andererseits möchte ich meine Ideen, Gedanken und Interviews auch für ein größeres Publikum zur Verfügung stellen sowie auch internationale Gäste zu meiner Show einladen.
Even though most future episodes will still remain in German, I would be very happy if you follow this podcast anyway. From time to time I will also publish some english content.
Aber keine Angst - die meisten Folgen werden weiterhin auf deutsch sein. Du kannst mir also auch dann gerne als Hörer treu bleiben, wenn Deine Sprachkenntnisse nicht ganz für die englischen Folgen ausreichen.
-------------------------------------------------------------------------------------------------------------------------
For this podcast episode I invited the two photographers, travelers, photography coaches and founders of "The Raw Society", Christelle Enquist and Jorge Delgado-Ureña.
With The Raw Society they built up a - as they call it on their website - community united by a passion for photography. Therefor they offer a lot of things like workshops, portfolio reviews, free YouTube videos and much more.
Dear Christelle and Jorge, thank U so much for being in my show! It was a great time for me.
And dear listener: Enjoy!
As a final note: Even though it was very hot on Menorca (that's where they live) at this day it was also very windy. So please excuse the noise in the last 30 minutes of this episode and see it as some kind of atmo =)